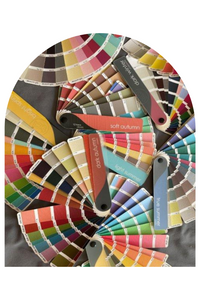 What is Color Analysis?
Personal Color Analysis is a system that helps the client select colors for use in all areas of life by pinpointing the colors found in the individual skin tone. Echoing the skin coloration creates impact and harmony from top to bottom.  Wearing one's best colors accentuates the beauty that exists naturally.  Shadows disappear; eyes brighten, skin calms, and a glow emerges from within.
 A person's perfect color family is created from a mix of color qualities such as warm or cool, bright or muted, light or dark.  These combinations fall into twelve distinct groups called Seasons.  Every person belongs to a given Season and looks best when wearing that seasonal palette.
Personal Color Analysis works for all skin tones, from the lightest to the darkest. The analysis for women is $350, and for men and children is $325.  Yes, everybody needs to look good – Personal Color Analysis is not just for women
Learn About The Process
What They're Saying
It helps me pick out clothes that look really good on me.  And if I don't like the clothes my mom is picking out I can say it is not my color. 

- W. Wilbanks, age 9
Everyone needs a game plan! I have received more compliments these days by merely wearing colors that are in my palette. Using the knowledge I gained from my fabulous session with Mary Steele, I can make smart, fast decisions with regard to clothing, makeup, and hair color (yes, it even helped with my hair color!). It is so much fun and worth the investment!"

- H. Stephens
For me, it's about self-confidence, and saving money by not making mistakes. Also, everything in my closet now magically harmonizes with everything else. It's as though I've doubled my number of clothes.

- K. Jones
Over the years I have bought a lot of suits that I'd wear a couple of times and not wear them again. After getting my colors done, I buy what looks good the first time and enjoy wearing it. No more wearing something twice and getting rid of it. And when you look good you feel good.

- R. Wilbanks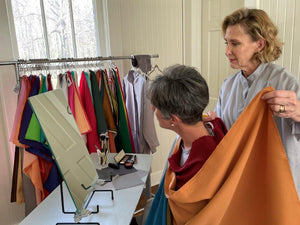 Press Feature: Chrysalis Colour Podcast
In today's show…
We meet Sci\ART and 12 Blueprints colour analyst, Mary Steele Lawler of Luminosity in Mississippi. A wonderful storyteller, Mary Steele shares personal and professional insights about colour in a warm climate.
Listen to Podcast